Angie Powers
Director
Bio and photo coming soon!
Emily Husar
TK, Kindergarten & First Grade
     I am so excited to be starting out at REACH this year. So much of what I have learned and heard about REACH mirrors my own teaching philosophy. I am proud to be a newly credentialed multiple subjects teacher after working in education for over 20 years. My background is varied- special education, alternative education, Montessori, and Waldorf. I have worked with ages preschool through post high school. I have a strong passion for helping others take hold of their education!
     I am a proud mother of two daughters, Jasmine (15) and Sophia (11), and wife to my husband, Shawn.  Four legged family members are the beloved dog, crested gecko and two cats. We currently live in Sebastopol- where I too was born and raised.  I have been blessed in my life to have traveled to many countries- we even lived in Alaska for eight years- but I still feel that Sonoma County is one of the best places on earth! 
     My hobbies include spending time with my family, often in nature, enjoying local regional parks or camping. We also love to play games! I am an animal lover, helping my mother with her miniature livestock farm, Munchkin Meadows, whenever needed. Being involved with the farm has given us countless blessings- a family favorite has been taking care of newborn lambs, goats, alpacas, and this year our first bottle-fed Kunekune piglet!
     I look forward to getting to know this community better.
Sam Betty
Second & Third Grade
     I graduated from Occidental College with a BA in Religious Studies and earned my teaching credential through the Cal State Teach program. I have been working with children for more than ten years as a piano teacher and coach and am passionate about reading, music, project based learning and having FUN! I strive to facilitate an engaging and explorative learning environment that builds students up socially and emotionally while teaching them the academics.
     When I'm not in the classroom you can find me on the basketball court or rocking out on my piano, drums and guitars.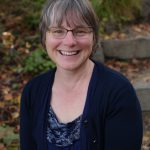 Sue Green
Fourth Through Eighth Grades
     I am a graduate of U.C. Davis with a degree in History and received my Multiple Subject credential from Sonoma State 19 years ago. It was volunteering in my son's Kindergarten classroom that made it clear to me that I wanted to teach!
     I passionately believe in the power of collaboration and in the unique intelligence of every child. During my career I have taught in multi-age programs, worked as a Reading Specialist (K-8), Intervention Specialist, and a classroom teacher. In addition, I have a passion for social justice and I enjoy volunteering.
     I am most proud of being the mother of three fabulous boys, Jake, Eric and Ben. I love spending time hanging out with my husband, my dog and my cat. I am very happy to be part of the Reach community.
Brenda Rollins
Math Specialist
     I graduated from Northern Arizona University and obtained my teaching credential from Arizona State University. Since then, I have been teaching math and science in high schools and middle school. I am passionate about teaching and building relationships with my students. I have had  Positive Discipline training, and taught classes, since 1996 and have explored the neuroscience of learning for more than a decade. I am proud that I raised and taught my three children with Positive Discipline and now all three are not only gainfully employed, but caring, responsible, empathetic adults. 
     I am an enthusiastic cook, gardener and knitter. I love to sew, hike and take students on field trips.
     I enjoy collaborating not only with my colleagues, but with my students. I am very happy to be at Reach, where I can practice educating the way I love to!
Libby Irving
Special Education
     I am a graduate of UNC Greensboro and hold a degree in Environmental Studies. I have been working with young humans in a teaching capacity for all of my adult life, from teaching garden at Bodega Bay School to counseling at summer camps. 
When my child was born in 2016, I knew that teaching was the career for me. Special Education became my focus as a way to honor individuals who learn and show their understanding in diverse ways. My passion is encouraging young people to develop their sense-of-self and awareness of their environment. I enjoy exploring my own understanding of the world through being outside, experimenting in the kitchen, and trying to see the world with kindness.
Photo coming soon!
Cori Simons
Front Desk & Communications
     Starting with a BA in Child Development and over 13 years of experience working with kids, I arrived at REACH in late fall of 2019 and began as a PE instructor and kindergarten aide.
     While I have worn many hats during my time here, one thing that has never changed is my love for the students and families here at our school! I feel so lucky to be able to support our community as an office staff member for the 2022-23 year. Each day, you can find me at the front desk doing my best to support everyone who walks through our doors. My goal is to help everyone feel like REACH is a place where they truly belong.
     Outside of work I love doing arts and crafts, playing video and board games, and hiking, camping, and kayaking in the great outdoors!
Community is critical to academic success
Resilience, grit, stick-to-itiveness. Whatever it's called, students who are connected emotionally to their teachers and each other are much more likely to succeed in any domain.
EVERY FAMILY DESERVES A VISUAL LEGACY
Praesent commodo cursus magna, vel scelerisque nisl consectetur et. Curabitur blandit tempus porttitor. Morbi leo risus, porta ac consectetur ac, vestibulum at eros.